OUR CISTERN FLEET
We have a great truck and cistern fleet of the latest generation, which we update constantly. This makes that our vehicles are competitive in transport.
CISTERNS
For foodstuff liquids
Specialised cisterns for foodstuff liquid transport. Stainless steel, all of them complying with rules and regulation ATP.
For dangerous liquids
Completely prepared for the containment of dangerous liquids, for the taking of samples and security in loading and unloading. Stainless steel cisterns, all of them complying with ADR regulation.
INTERMODAL
Special containers
These containers comply with the standard for transporting merchandise to anywhere in the word by land, sea or air.
SOLID TRANSPORT
Dumper trucks
These dumper trucks are ready to transport a large capacity of solid material. All our baths are equipped with tilting equipment, to carry out the casting process in a quicker, safer and more efficient way.
TRUCKS
Best brand tractors, equipped with the latest technology.
Tractors adapt to any cistern or semi-trailer with great reliability. In Travesa, we work with the most efficient brands. We provide adapted vehicles to the latest demands that European CO2 emission legislation establishes. Very equipped trucks that facilitate the transport with the latest technology with regard to tracking and tracing, as well as latest developments in respect of security and comfort with our drivers.
CISTERN FOR TRANSPORT OF FOODSTUFF LIQUID MERCHANDISES
This is one of our most used cisterns. They are part of our cistern fleet. It is a type of cistern with all the advancements for accident detections and foodstuff liquid manipulation and control.
PARTS OF A CISTERN GUIDE
1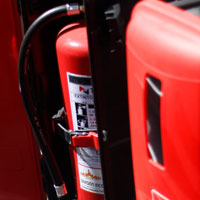 EXTINGUISHERS
2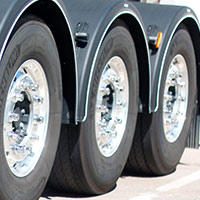 WHEELS AND TIRES
3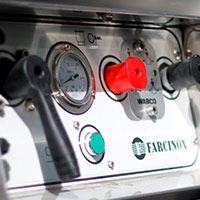 CONTROL PANEL
4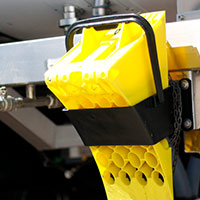 CHOCKS
5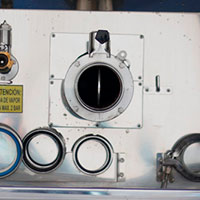 LOADING AND UNLOADING GATES
6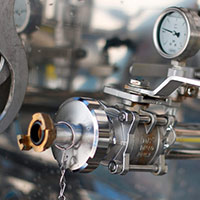 PRESSURE MANOMETER AND AIR INTAKE
7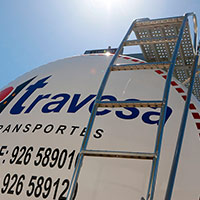 LADDER AND HANDRAIL SECURITY
8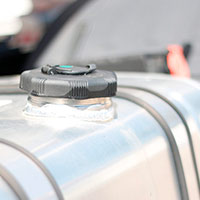 DIESEL AND ADBLUE TANK
9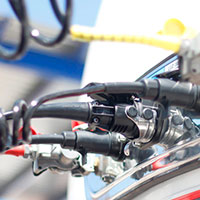 CONNECTORS
10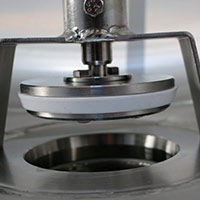 VALVE
11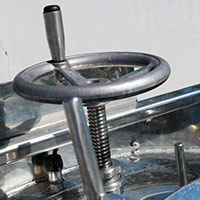 VALVE TAP
12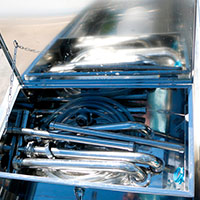 CISTERN SHOWERS
13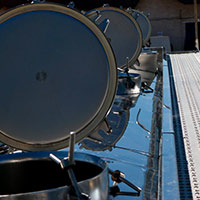 WALKWAY AND GATES
14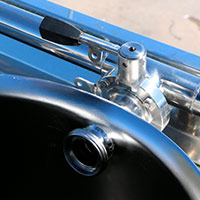 GAS COLLECTION OR PIPING
15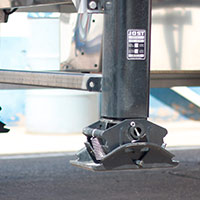 CISTERN LEGS / SUPPORTING FEET
16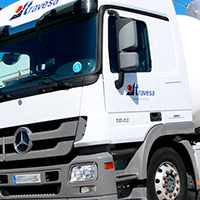 TRACTOR
17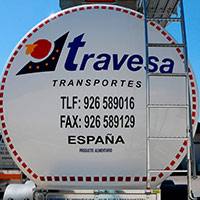 BACK OF THE CISTERN
18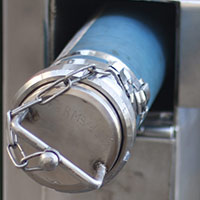 HOSE REEL
17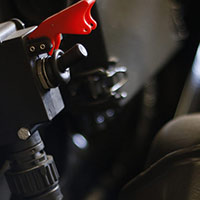 BATTERY CUT-OFF
17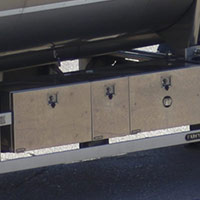 TOOLBOX